FLOWER DESIGN
Wherever the location, whatever
the occasion, the most important
thing is that we will make it unique
We only work with high quality flowers, we put passion and creativity into each one of our events, whether it's a wedding in the Chianti countryside, a romantic escape for two in Capri, a birthday on a Florentine rooftop, or an company event to promote its business abroad.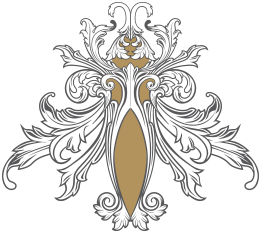 "Or che i sogni e le speranze
si fan veri come fiori,
sulla luna e sulla terra,
fate largo ai sognatori"
G.Rodari
Elena
Founder
Creative and dynamic, always on the move and looking for new inspirations, the real engine of our team.
Favorite Flower: Every flower
Marco
Founder
With great practical sense and passion, he is always present, from the organization of every shift to the delivery of the event.
Favorite Flower: Ginestra
Sandra
Styling advisor
Extroverted and empathetic, always up to date on the latest trends, she knows how to advise to the best, attentive to every detail.
Favorite Flower: Hydrangea
Elisa
Event coordinator
Elegant and refined and with great experience in the sector, she organizes our events thanks to her skills, professionalism and passion.
Favorite Flower: Dahlia
Silvia
Project manager
With a brilliant and extrovert personality, she creates and manages projects for every type of event, always looking for new ideas.
Favorite Flower: Buttercup
Bianca
Creative director
Her international training, and her innate sense of style and fashion, are the perfect mix that makes her a precious resource.
Favorite Flower: English roses
Michela
Florist
Thanks to her experience she is able to face every situation, infusing security and trust to the rest of the team.
Favorite Flower: Forget me not
Elena
Florist
Her calm and serene character reflects on her way of working, every composition is the result, always made with love.
Favorite Flower: Anemone
Marianna
Florist
Careful and precise, she organizes the work of both our laboratory and warehouse, always enthusiastic, reliable and competent.
Favorite Flower: Peony
Alberto
Production assistant/Artisan
Available and capable, he is a precious handyman, he manages to create anything, every idea that can make the event unique.
Favorite Flower:  Iris
HOW WE WORK
Passion, creativity and constant
research, these are the elements
that make every event special
Our Wedding Flower Designers will follow and assist you in preparing your special day's set-up. They will guide you through the careful selection of flowers, styles and colors, they will research exclusive materials for you, all up until the creation of a customized project and the possibility of seeing your choices in a mock-up in our showroom
Meeting with groom and bride
Bespoke Project Creation
Showroom
mock-up
Project delivery and details' review
Wedding
setup